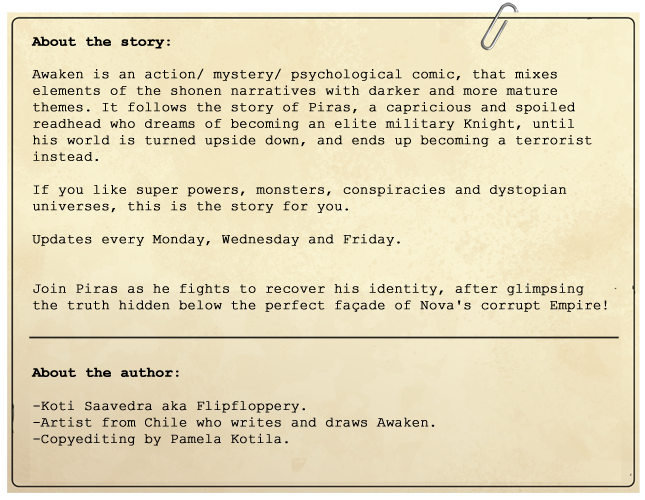 Awaken is an action/ mystery/ psychological comic with triweekly updates.

Piras, a capricious and spoiled redhead dreams of becoming an elite military Knight, until his world is turned upside down, and ends up becoming a terrorist instead.
If you like super powers, monsters, dystopian universes and characters that hide too much, this is the story for you.