Ch7 page 78
Posted September 19, 2018 at 12:00 am
Chapter 7 is over!!!
I hope you've enjoyed it and I hope you're as hype as I am about the new characters!
Next chapter will come with a much needed change of pace for our heroes, and why not! maybe a change of dynamics between them, as well ;)

Wow, I can't believe I'm in this part of the story already...
Thank you so much for you company through the first 7 chapters, and a special thanks to my patrons, supporters and friends who've been there to pick me up when I needed it. Awaken wouldn't be the same, and I wouldn't enjoy making it as much as I do, without you.
Here are the special appearances that some supporters made in this chapter: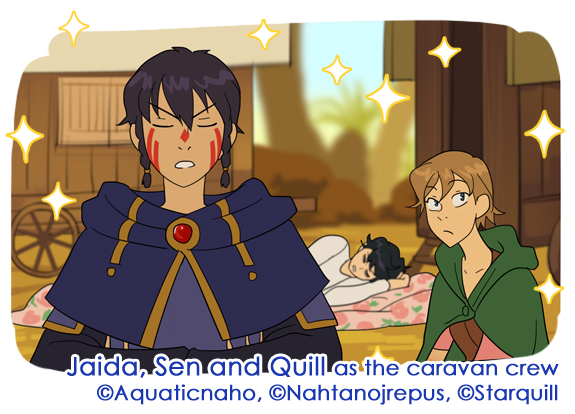 Thank you very much for your support <3!

I'm going to take about a month off to rest and prepare the next chapter, in which I'll post a bunch of extras about the characters as intermission, starting on Monday.
Intermission will go as follows:
M 24 sept> intermission 1
F 28 sept> intermission 2
M 1 oct> intermission 3
F 5 oct> intermission 4
M 8 oct> intermission 5
F 12 oct> intermission 6
M 15 oct> intermission 7
F 19 oct> intermission 8
M 22 oct> Start of CH8

Please stay tuned, and prepare for the next chapter yourselves- it's one I've been eagerly waiting for :D:D:D!!
And don't forget you can support this comic through Patreon, and find me on Twitter, Facebook, or on the Awaken Fan Discord, which I recommend you join if you want to have a great time with the fans (and me :3) !

See you on Monday!

Comments