Happy New year!
Posted December 31, 2018 at 10:00 pm
Happy holidays and happy new year, friends all around the globe!
Thank you very much for reading this comic and for making this comment section such a nice place! You're an amazing community ;o; <3 I'll always be grateful for that!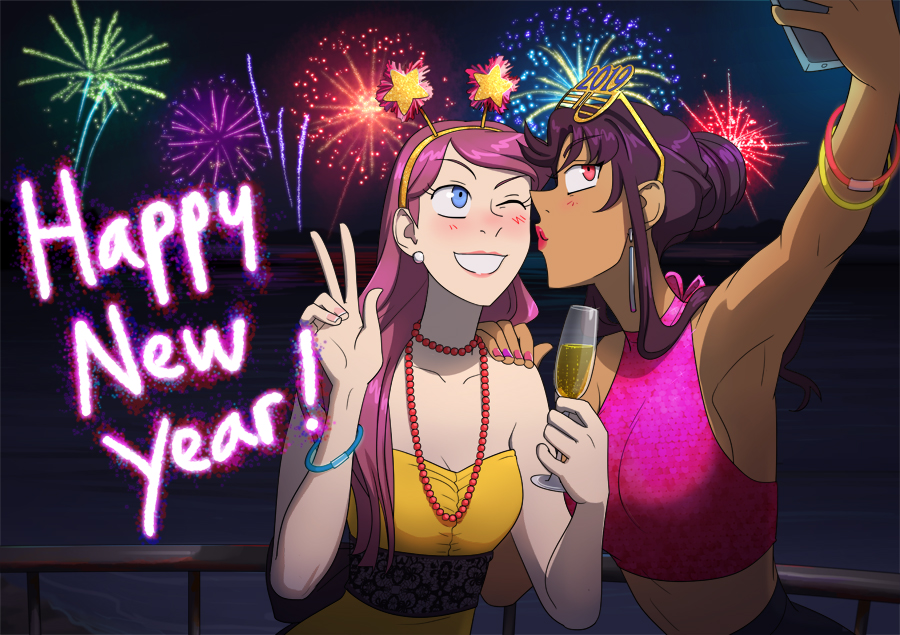 These lovely ladies were the winners of the patreon new year's poll! And I'm really happy they won, I loved drawing them together, in friendly terms :)!
I'm going to skip this week's updates 'cause I didn't take any day off for Christmas, sooo I'll be just chilling for a few days now!
I hope you're having a great time and that 2019 turns out to be an awesome year for you!
See you on Monday with our usual triweekly schedule back again :)

Comments